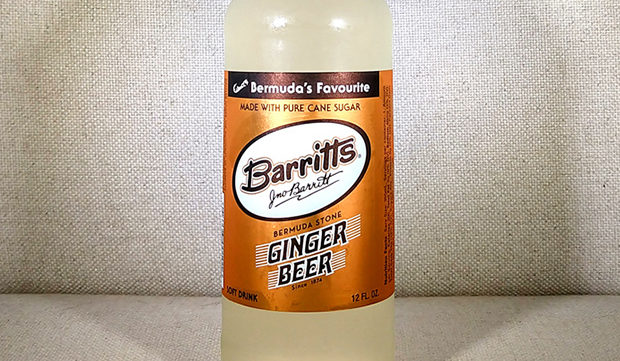 February 6, 2019
Barritts Bermuda Stone Ginger Beer | A Review
Emerging from a Bermuda dry goods shop in 1874, Barritts is the creation of an English immigrant to Bermuda named John Barritt. The man fathered 12 kids so one of them was bound to be interested in the family business and that roll-of-the-dice was Fredrick. Together they became John Barritt and Son, a business dedicated to selling their eponymous ginger beer. Today it still is held by the Barritt family, five generations later.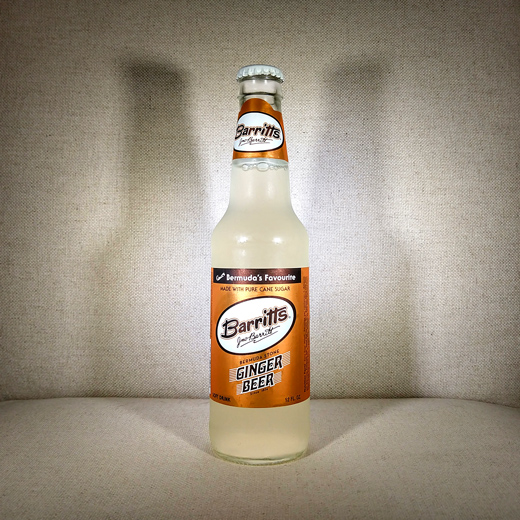 Barritts (no apostrophe) Bermuda Stone Ginger Beer is a carbonated-water-based offering which features a few puzzling ingredients like the natural extract of quillaia bark and neutral cloud, which clearly wouldn't take a side in your ongoing feud with the squirrels that mine your back yard. The label goes on to say it's flavored with natural and artificial ginger but you'll find no sediment to tump. Sugar is the sweetener of choice here and a touch of caramel coloring made the cut as well.
You can have it in a bottle of assorted sizes, or even a can if you're tubing the river. Mine was a 12oz glass bottle, clear as day so you can see the near-white color of the drink—an enjoyable detail. The background color of the label is evocative of the copper mug you'd find your Moscow Mule served in. The design is not overly done, featuring what I presume is an ancient logo, but the typeface for GINGER BEER is ghastly.
Barritts will cost you a pretty stout 200 calories. Though if that's too much a diet version is available—which we'll get into in a later post.
When tasting, a rich sweetness overlays the ginger flavor which lacks the depth given by fresh root. Taking place almost entirely on the mid-tongue, the flavor is simple, hitting all at once, and a bit one-note. Carbonation level is on the milder side of moderate, enough to bubble up your drink a bit when using it as a mixer. You'll find little if any heat here, making it easy to drink but lacking the punch of a stronger variety.
If your preference is for extra sweet ginger beers with no heat, this is one for you. My desires don't follow that path as I'm a fan of spiciness and found it a bit too sugary. It's worth trying for sure and there's certainly a fan base for it. Personally I'd call it average but would be comfortable recommending it to the right kind of person. Any drink that's been around as long as this one certainly has something going for it.
Final Decision: Third Tier – Enjoyable
Purchased locally at: Spec's | Also available locally at: Total Wine | Online availability at: Antiqology, Beverages Direct (in 6-pack bottles, 12-pack bottles and 12-pack cans), Soda Emporium (in singles, 4-packs and a case), Soda Pop Stop